Mass Schedule
Saturday: 5:30 PM (Vigil Mass – English)
Sunday (English): 7:30 AM, 9:30, 11:30 AM,* 5:30 PM
Sunday (Español): 1:30 PM,* 3:30, 7:00 PM
*The 11:30 AM (English) and 1:30 PM (Spanish) Masses are livestreamed each Sunday on the All Saints Parish Facebook page and YouTube channel. Recordings remain available after Mass.
Learn more about our Catholic faith.
Weather Closure: Saturday. September 23
In accord with our Parish Inclement Weather Policy, all Saturday events/facilities usage is canceled, except for events in the church.
For Sunday, September 24, all events as previously scheduled will be held.
Daily Mass Schedule
Monday – Friday: 7:00 & 8:30 AM
Saturday: 8:00 AM
First Friday
Confession – After 7:30 AM Mass
Confession – 7:00 PM
Mass in Spanish – 8:00 PM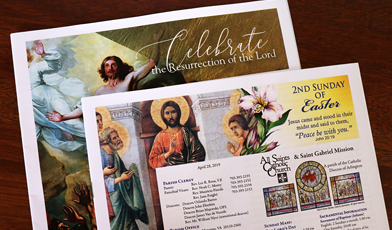 Weekly Bulletins
Download our weekly bulletins in PDF format for all the latest news and announcements from All Saints. See our Current Bulletin and Bulletin Archive.
---
Parish Office Hours
(Closed for lunch M-F: 12:00 – 1:00 PM)
Monday – 9:15 AM – 8:00 PM
Tuesday – 9:15 AM – 4:00 PM
Wednesday – 9:15 AM – 8:00 PM
Thursday – 9:15 AM – 4:00 PM / 4:30 – 8:00 PM
Friday – 9:15 AM – 4:00 PM
Sunday – 11:00 AM – 3:00 PM
Inclement Weather Policy/
Política Meteorológica Inclemente
Scheduling a Mass Intention for 2023
All Saints Parish Registration
Are you registered in the parish? If you are not receiving mail by the parish office to become a registered member of All Saints. Parish registration is required to be a Baptismal Godparent or Confirmation Sponsor.
SEE BULLETIN >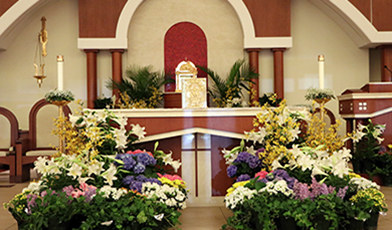 Pastor's Message
Twenty-Fourth Sunday in Ordinary Time
Today is National Catechetical Sunday. What Jesus does for us in the Eucharist is what we do for others. Catechesis is religious instruction. It is for all ages: children, youth, and adults. Thank you to all of the catechists in the parish who, by word and example, instruct others in what it means to live our Catholic Faith.
Catechists are found in our Religious Education program for children and youth, in our parish school, in Youth Ministry, in the RCIA process, and in other adult education forums. May the Holy Spirit guide you to pass on the Truth who is Jesus Christ. Thank you!

In Christ,
Fr. Lee Roos — Pastor
---
Pope's Intention for September:
We pray for those persons living on the margins of society, in inhumane life conditions; may they not be overlooked by institutions and never considered of lesser importance.
Learn More >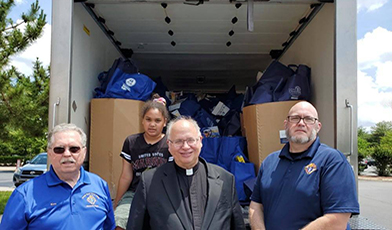 St. Lucy Food Drive
All Saints Parish will be sponsoring a food collection drive for the St. Lucy Project, a Catholic Charities of the Diocese of Arlington program, on Saturday/Sunday, September 16-17. The St. Lucy Project is a food distribution hub for food banks, with parish and ecumenical partners.
As Christ said: "For I was hungry and you gave me food, I was thirsty and you gave me drink, …" [Mt 25:35]. Please help our brothers and sisters in Christ.
The St. Lucy Project: Feeding the hungry, nourishing the soul. See the list of recommended Fall Harvest donations.
---
All Saints Ministry Fair – September 24th
The parish will host a Ministry Fair on Sunday, September 24 from 8:00 AM – 5:00 PM in the Courtyard. The event will feature a festive atmosphere with music and fellowship. Stop by our information tables to learn more about each ministry, ask questions, and discern how God is calling you to be involved in parish life at All Saints.
Learn More >
Welcome to All Saints Catholic Church
Become a part of our vibrant, faith-filled community.
All Saints Catholic Church is an ever-changing and evolving community, steeped in a rich history and diverse culture. We are dedicated, hard-working families and individuals from virtually every walk of life.
We are disciples of the Lord Jesus. By virtue of our baptism, we live our Catholic faith and are God's voice calling out to others. We celebrate the Eucharist and Sacraments, live out the scriptures in service to our neighbors, and are faithful to Church teachings.
We are called to keep our faith vibrant and to pass on the faith for all generations to come, that we may bring others closer to Christ and continue building the kingdom of God.
"Every baptized person has received the vocation to proclaim — to proclaim something to proclaim Jesus — the vocation and mission to evangelize: to proclaim Jesus." — Pope Francis
Latest News
View All News >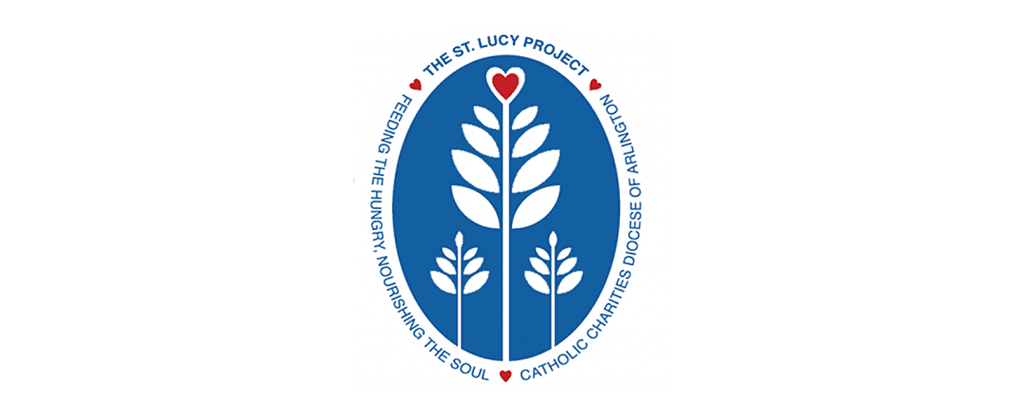 Online Giving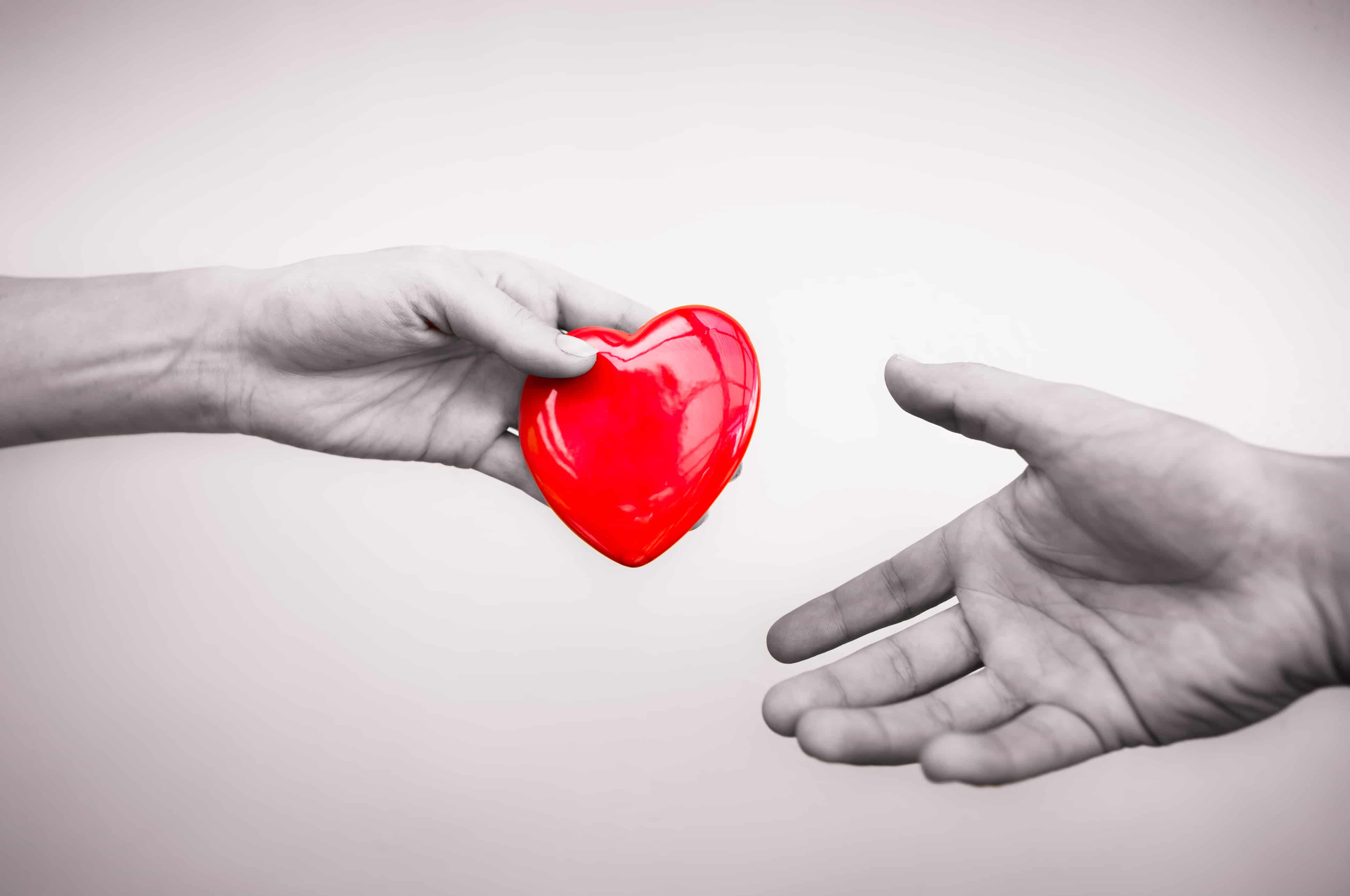 Looking for an easy way to make Sunday collections, donations, etc. online?
Click the "Parish Giving logo" below to get started—it's safe and secure. Sign-up, choose automatic payments, or just make a one-time payment.