Mass Schedule
Saturday: 5:30 PM (Vigil Mass – English)
Sunday (English): 7:30 AM, 9:30, 11:30 AM,* 5:30 PM
Sunday (Español): 1:30 PM,* 3:30, 7:00 PM
*The 11:30 AM (English) and 1:30 PM (Spanish) Masses are livestreamed each Sunday on the All Saints Parish Facebook page and YouTube channel. Recordings remain available after Mass.
Thanksgiving Holiday Closures
The parish office will be closed for the Thanksgiving holiday on Sunday, November 26 and will re-open on Monday, November 27.
Daily Mass Schedule
Monday – Friday: 7:00 & 8:30 AM
Saturday: 8:00 AM
First Friday
Confession – After 7:30 AM Mass
Confession – 7:00 PM
Mass in Spanish – 8:00 PM
Learn more about our Catholic faith.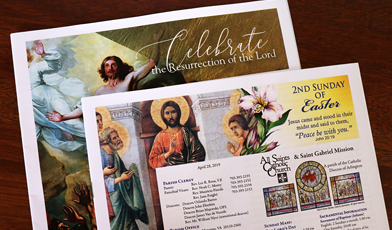 Weekly Bulletins
Download our weekly bulletins in PDF format for all the latest news and announcements from All Saints. See our Current Bulletin and Bulletin Archive.
---
Parish Office Hours
(Closed for lunch M-F: 12:00 – 1:00 PM)
Monday – 9:15 AM – 8:00 PM
Tuesday – 9:15 AM – 4:00 PM
Wednesday – 9:15 AM – 8:00 PM
Thursday – 9:15 AM – 4:00 PM / 4:30 – 8:00 PM
Friday – 9:15 AM – 4:00 PM
Sunday – 11:00 AM – 3:00 PM
Inclement Weather Policy/
Política Meteorológica Inclemente
Scheduling a Mass Intention for 2024
---
All Saints Parish Registration
Are you registered in the parish? If you are not receiving mail by the parish office to become a registered member of All Saints. Parish registration is required to be a Baptismal Godparent or Confirmation Sponsor.
SEE BULLETIN >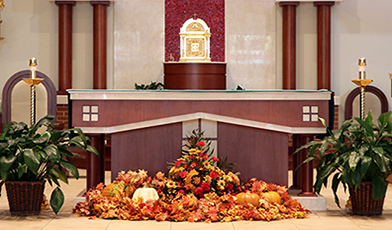 Pastor's Message
Solemnity of Our Lord Jesus Christ, King of the Universe
On this Solemnity of Our Lord Jesus Christ, King of the Universe, we come to the last Sunday of this liturgical year. Throughout the year we heard from the Gospel according to Matthew.
In the Sermon on the Mount, in the parables of Jesus, and in the teaching of his Passion, Death, and Resurrection, Jesus leads us to his final sermon on his Second Coming at the end of time and the manner in which we will be judged. It is by putting the Corporal Works of Mercy into practice or by our omission of practicing them, that we will be judged. The Corporal Works of Mercy are (1) Feed the hungry; (2) Give drink to the thirsty; (3) Clothe the naked; (4) Shelter the homeless; (5) Visit the sick; (6) Visit the imprisoned; and (7) Bury the dead.
In Christ,
Father Lee Roos, Pastor
---
Pope's Intention for December:
For persons with disabilities. We pray that people living with disabilities may be at the center of attention in society, and that institutions may offer inclusive programs which value their active participation.
Learn More >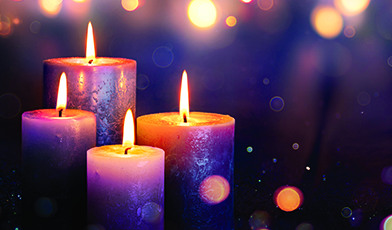 Advent Lessons & Carols
Monday, December 4 – 7:30 PM
Join the All Saints Parish Choir and the All Saints Resounding Joy Handbell Choir in this evening of joyful expectation. Enjoy the service of Scripture readings, hymns, and choral anthems to prepare our hearts for the coming of Christ at Christmas.
An annual favorite at All Saints, Advent Lessons & Carols is the perfect way to start the Advent season. The event is free and open to the public. A free-will offering will be taken to off-set the cost of this and other events. A reception will follow.
---
St. Vincent de Paul Collection – December 3
The 2nd collection on Sunday, December 3 is to support the works of the St. Vincent de Paul Society in serving the needy in our area. Grateful for all God grants us, let us share the bounty of his blessings generously. The proceeds of this collection, along with your donations collected from the Poor Boxes, provide the funds for the emergency financial assistance extended by the St. Vincent de Paul Society to struggling families in Manassas.
Our Vincentians respond to hundreds of calls each month from people facing utility cut-offs; eviction, or other immediate financial crises. With the onset of the cold months, the needs increase. If you are facing a financial emergency, call 571-516-3200; Spanish: 571-516-3201.
Learn More >
Welcome to All Saints Catholic Church
Become a part of our vibrant, faith-filled community.
All Saints Catholic Church is an ever-changing and evolving community, steeped in a rich history and diverse culture. We are dedicated, hard-working families and individuals from virtually every walk of life.
We are disciples of the Lord Jesus. By virtue of our baptism, we live our Catholic faith and are God's voice calling out to others. We celebrate the Eucharist and Sacraments, live out the scriptures in service to our neighbors, and are faithful to Church teachings.
We are called to keep our faith vibrant and to pass on the faith for all generations to come, that we may bring others closer to Christ and continue building the kingdom of God.
"Every baptized person has received the vocation to proclaim — to proclaim something to proclaim Jesus — the vocation and mission to evangelize: to proclaim Jesus." — Pope Francis
Latest News
View All News >

Online Giving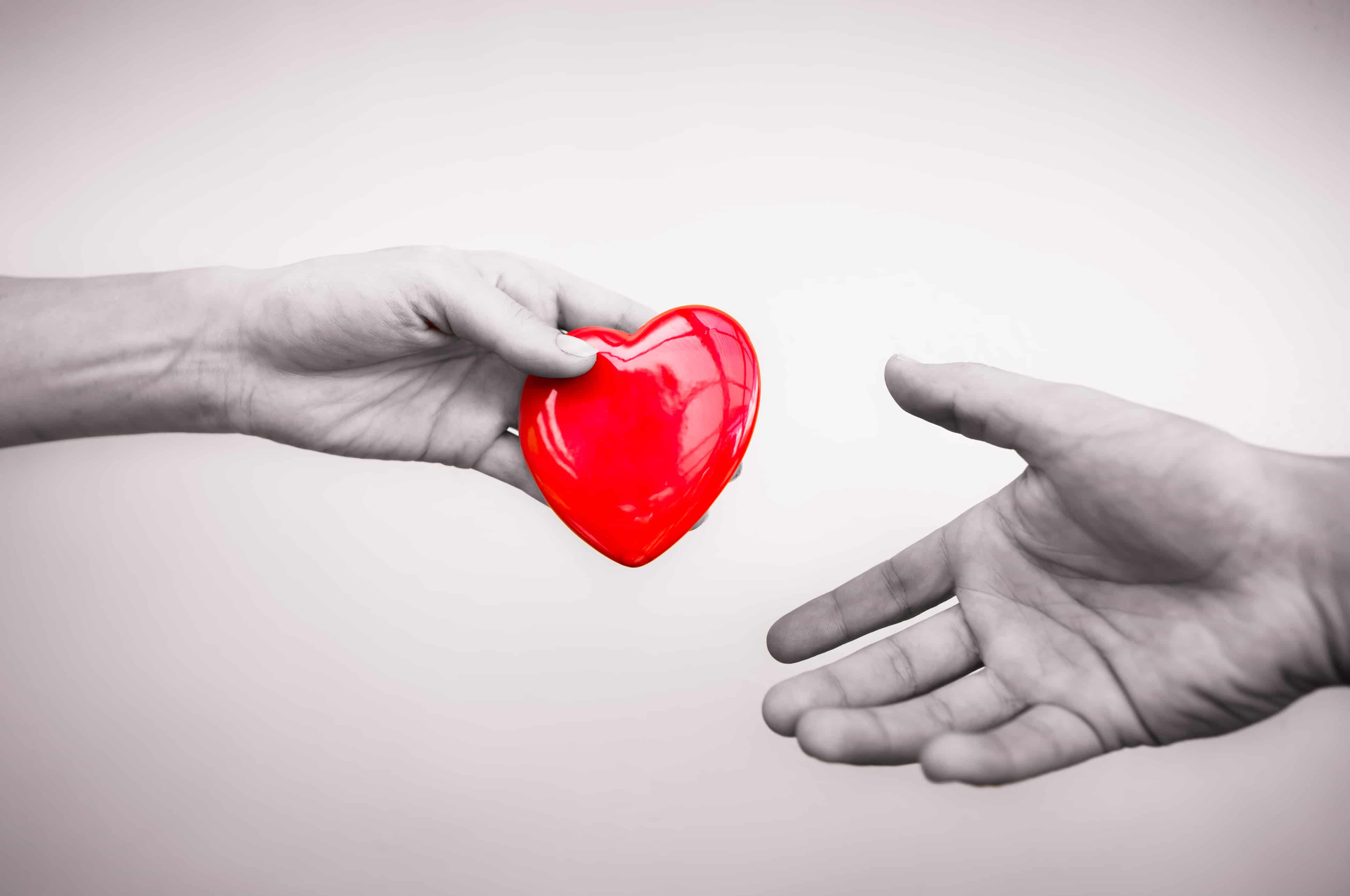 Looking for an easy way to make Sunday collections, donations, etc. online?
Click the "Parish Giving logo" below to get started—it's safe and secure. Sign-up, choose automatic payments, or just make a one-time payment.